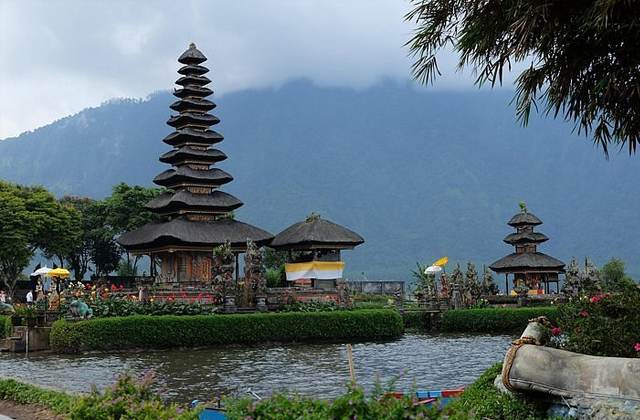 July is a fantastic time to explore Indonesia, an incredible Asian tourism hub. With its stunning landscapes, rich cultural heritage, and warm hospitality, Indonesia offers many experiences for travelers during this month. From pristine beaches to ancient temples, vibrant festivals, and unique wildlife encounters, Indonesia promises to be one of the best countries to visit in july. In this itinerary, we will guide you through some of the country's most remarkable destinations, ensuring you make the most of your visit to this tropical paradise.
Week 1: Bali – The Island of Gods
Start your Indonesian adventure in Bali, known as the Island of Gods. Relax on the golden beaches of Kuta or Seminyak, take a surf lesson in the famous waves of Uluwatu, or witness the iconic Tanah Lot Temple perched on a rock in the ocean. Explore the cultural hub of Ubud, visit the Goa Gajah (Elephant Cave), and the stunning Tegalalang Rice Terraces. Immerse yourself in Balinese traditions by attending a traditional dance performance or participating in a purification ceremony at one of the island's temples.
Week 2: Yogyakarta – The Cultural Capital
Fly to Yogyakarta on the island of Java and experience Indonesia's, cultural heart. Explore the magnificent temples of Borobudur and Prambanan, both UNESCO World Heritage Sites. Discover the ancient Sultan's Palace (Keraton) and the vibrant Malioboro Street, known for its bustling markets and street food. Don't miss a visit to the underground labyrinth of Jomblang Cave or a thrilling jeep ride to witness the sunrise over Mount Merapi.
Week 3: Komodo National Park – Dragon Encounters
Embark on a journey to Komodo National Park, a UNESCO World Heritage Site home to the iconic Komodo dragons. Take a boat trip to Rinca Island or Komodo Island and witness these magnificent creatures up close in their natural habitat. Enjoy snorkeling or diving in the crystal-clear waters surrounding the park, where you can encounter vibrant coral reefs and diverse marine life. Trek to the Pink Beach, famous for its unique pink-hued sand, and bask in the beauty of this remote paradise.
Week 4: Gili Islands – Tropical Bliss
End your Indonesian adventure in the Gili Islands, a trio of stunning islands to visit off the coast of Lombok. Relax on the white sandy beaches, swim in the turquoise waters, and snorkel with turtles and vibrant marine life. Explore the charming islands of Gili Trawangan, Gili Air, and Gili Meno by bicycle or horse-drawn cart, enjoying the laid-back atmosphere and breathtaking sunsets. Indulge in fresh seafood and experience the vibrant nightlife of Gili Trawangan before bidding farewell to Indonesia.
Conclusion
Indonesia in July offers an incredible range of experiences for travelers seeking a tropical paradise filled with natural wonders, cultural treasures, and warm hospitality. From the spiritual ambiance of Bali to the cultural richness of Yogyakarta and from the thrilling encounters with Komodo dragons to the tranquil bliss of the Gili Islands, this itinerary showcases the diversity and beauty of this remarkable country. So pack your bags, embrace the warm Indonesian hospitality, and embark on an unforgettable journey through the incredible Asian hub of tourism, Indonesia. Selamat jalan! (Safe travels!)